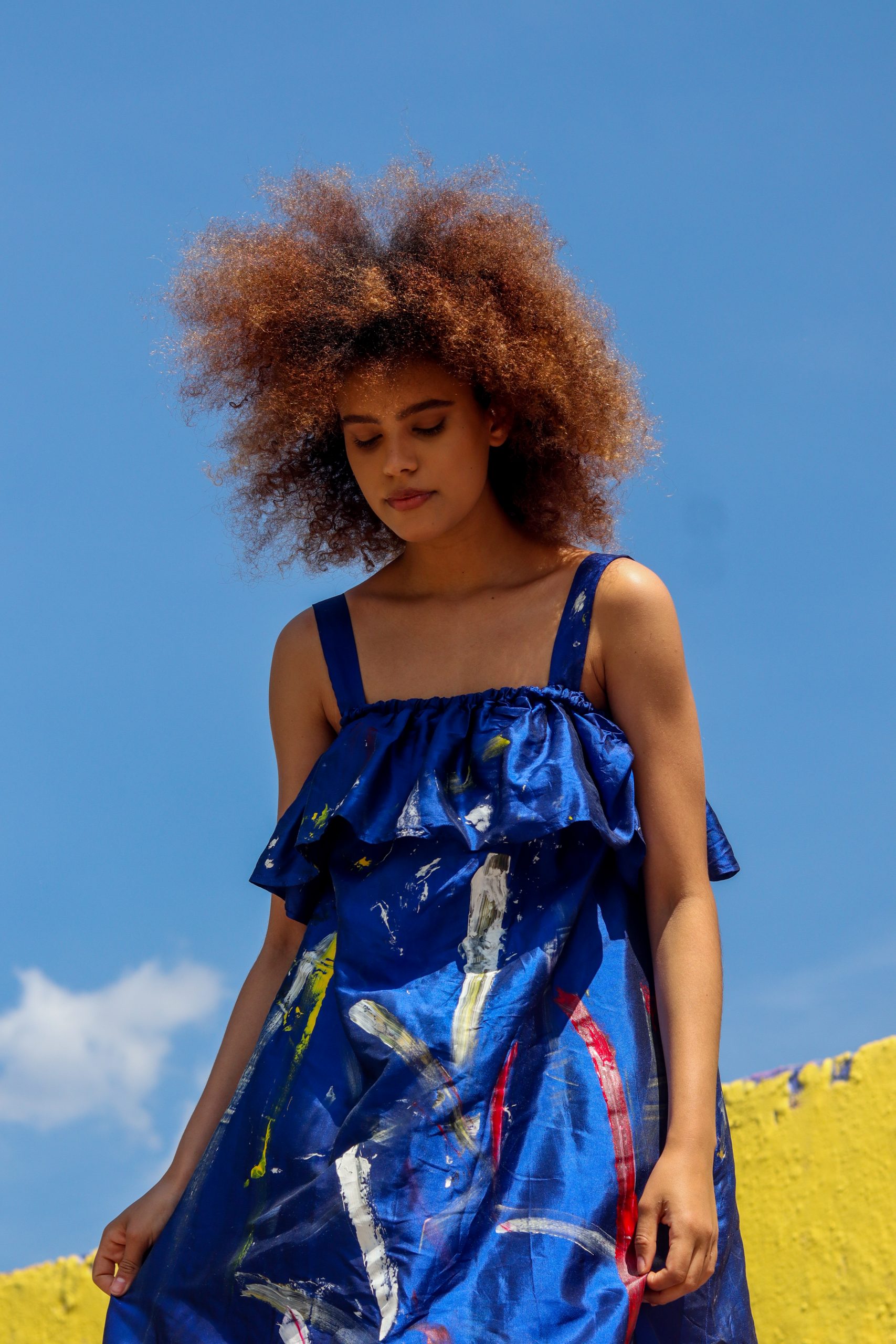 Back in 2017, during an art performance at the residence of the Colombian ambassador in Bangkok, this dress was hand-painted. Models danced to the symphonic version of La Pollera Colorá; assistants had a yellow butterfly tied to their wrists, each stroke celebrated peace and a brand-new future for Colombia.
Today peace feels distant, violence is back, and it seems we are beginning once again.
This dress is a piece of my country, is a moment that travels inside a bag, is a fragment of memory that gathers colourful nostalgia.
Credits
Creative Direction and Styling : Elisa Broli
Photographer/Art Direction : Glazione Rocha
Make-up and Hair : Mumtaz Meeran
Model : Lucia Alácan for Indeed Models Berlin